Karen H. Larwin, Ph.D.
Lead Evaluator
Karen Larwin has been a methodologist and evaluator for a little more than 15 years; and in that time, she has managed to fit a lifetime's worth of research, publications, and professional presentations. In 2007, Karen earned her Ph.D. in Evaluation and Measurement with an Applied Statistics Focus from Kent State University. She is currently a tenured Associate Professor of Educational Administration at Youngstown State University. Her research has appeared in over 50 scholarly peer-reviewed journals including Research in Higher Education, Journal for Counseling and Development, the International Journal of Evaluation and Research in Education, and the American Journal of Health Services. Karen has also presented over 50 times at professional conferences including the American Evaluation Association, the Conference on Higher Education Pedagogy, the Mixed Methods Research International Association, and the United States Consortium on Teaching Statistics. Outside of her academic achievements, Karen has earned an impeccable reputation as an honest, fair, and comprehensive evaluator. She has over 80 published evaluation projects and reports. Most of this work was generated by word of mouth referrals from collaborators who were impressed by her dedication, analysis, writing and presenting. As an external evaluator, Karen has experience with a variety of projects including 21st Century Grants, Straight A Fund Ohio Grants, and programs sponsored by the Institute for Educational Sciences. She has also conducted private, internal assessments for organizations looking to improve their day-to-day operations. Most importantly, Karen understands the value of practical analysis and evaluation to facilitate positive growth and change for an organization or program. She has the unique quality of taking complex, advanced methodologies and paring them down to the most vital pieces to guide organizational leaders in their decision making.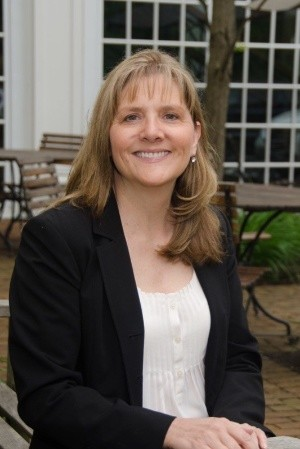 Abbey Given
Abbey Given earned her bachelor's degrees in both Fashion Merchandising Management and Business Marketing from the Fisher College of Business at The Ohio State University in 2010. She has previously worked within the corporate retail world in merchandise operations, as well as social media marketing and editorial content management. Abbey also spent a year with EPIK and the Korean Metropolitan Office of Education in Daejeon, South Korea where she taught English to elementary school children grades K-6. Abbey joined R.E.M. in May 2019 and assists with research and organizing data. She looks forward to helping the team create more sustained projects in the future.
Jennifer L. Hollinger, Ed.D
After serving 10 years as a middle school math teacher and after earning her Masters in Educational Leadership in 2007,  Jennifer Hollinger went to work in Higher Education assisting with the training and development of future teachers. In just five years at Malone University, Jennifer was promoted twice due to her outstanding, results-driven leadership beginning as the Director of Field and Clinical Experiences, then becoming Director of Teacher Education and Field & Clinical Experiences, and finally as Director of Educator Preparation Programs. Jennifer also serves as an Educational Consultant for Leader's Edge where she is leading a pilot study on high school character curriculum developed by John Maxwell. In addition to her work with R.E.M. Consulting & Associates, Jennifer completed her doctorate in Educational Leadership at Youngstown State University in 2018 as well as serving an Adjunct Instructor at Mount Union where she instructs ECE and IS Practicum, Introduction to Education, and AYA and MCE Science Methods.
Susan A. Beck, M.S., E-RYT
Susan Beck earned her Bachelor of Science in Chemistry at Kent State University in 2005.  She worked in the academic sector for 10 years on synthetic and nutritional chemistry before returned to school for her Master of Science in Macromolecular Science and Engineering at Virginia Tech, which was awarded in 2015.  After receiving her master's degree, she worked 4 years as a program manager on Department of Defense government contracts.  Additionally, Susan received her 200 hour yoga teaching certificate from Yoga Alliance in 2012 and has been actively teaching yoga since, including teaching yoga to children with a socioeconomic disadvantage.  She is passionate about providing services to children to promote wellness.  Susan joined R.E.M. in March 2019 and assists with research and report preparation.  She looks forward to helping the team with STEM grants and wellness initiatives in the future.
David A. Larwin, M.A.
With over 25 years of experience in experimental research and teaching, David Larwin has worked on a myriad of projects for R.E.M Consulting that included both quantitative and qualitative methodologies. With a B.A. and M.A. in Experimental Psychology, David has worked both individually and as part of teams to develop unique experimental designs and measurement instruments. He is currently a Senior Lecturer in Psychology at the Kent State University Salem Regional Campus. Over his esteemed career, in addition to teaching General Psychology, David has also taught courses in Child Psychology, Quantitative Methods, Personality, Social Psychology, and Writing in Psychology. His research has been published in peer-reviewed professional journals including the Journal of Education and Leadership, Educational Psychology Review, American Journal of Health Sciences, Journal of Education for Business, and Journal of Psychology. David regularly presents at professional conferences including for the American Evaluation Association and United States Consortium on Teaching Statistics.
Marla E. Carano, M.A.
Marla Carano has over 15 years of experience in education and communication teaching, coaching, and training. She graduated from Youngstown State University in 2001 with a Bachelor of Science in Secondary Education (Comprehensive Communications focus), and in 2009 she earned her Master of Arts in Communication from The University of Akron. Marla is currently pursuing her Doctorate in Educational Leadership at Youngstown State University with a primary focus on dual-enrollment research and evaluation methodologies. For the last ten years, Marla has served as an adjunct communication instructor at The University of Akron, Youngstown State University, and Kent State University. In addition to the basic speech course, Marla has taught advanced undergraduate courses in Group Decision Making, Research and Statistics, Advanced Rhetorical Analysis, Communication Theory, Business and Professional Speaking, Interviewing, Intercultural Communication, and Interpersonal Communication. From 2010-2014, she served as the Coordinator for Youngstown State University's dual-enrollment program. Marla's consulting services have included training on leadership and interpersonal skills, etiquette, personal imaging for individuals and companies, and public speaking, primarily for those delivering reports, keynotes, and campaign speeches. She has also presented at high schools throughout Northeast Ohio on college readiness programs and development and at several national conferences including the American Evaluation Association, the National Alliance of Concurrent Enrollment Partnerships, and the National Communication Association for which she won best overall Scholar to Scholar presenter in 2007 and a top-student paper award in 2016.